2005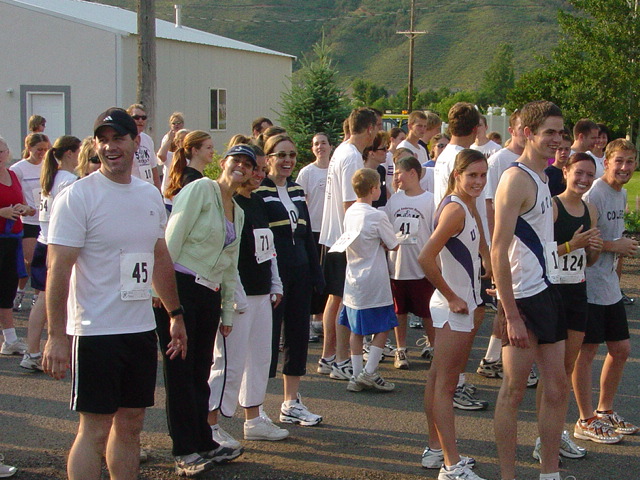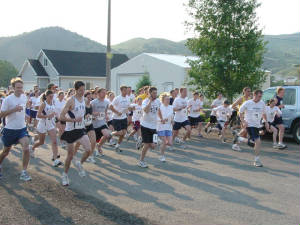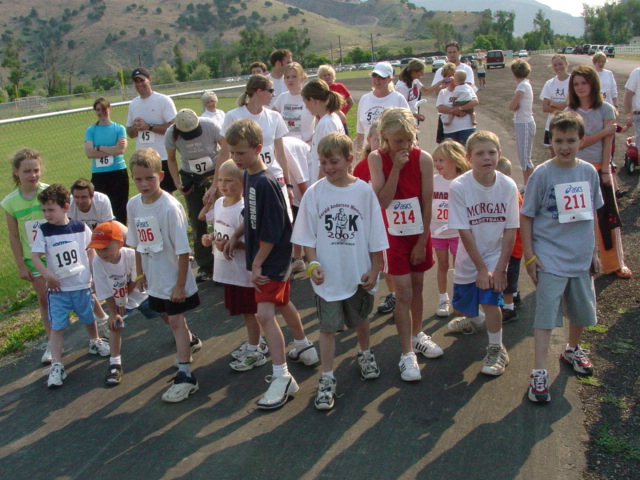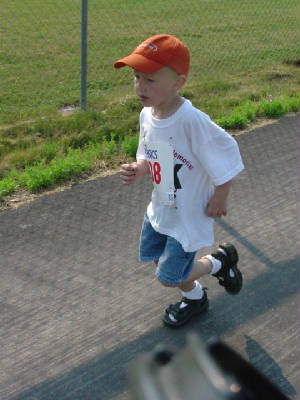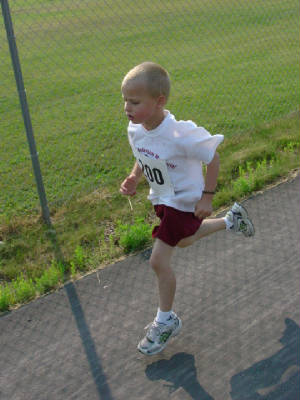 2003 5K start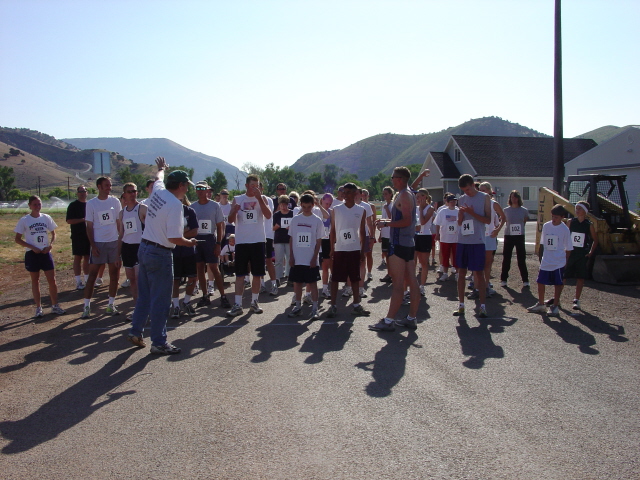 And they're off!!!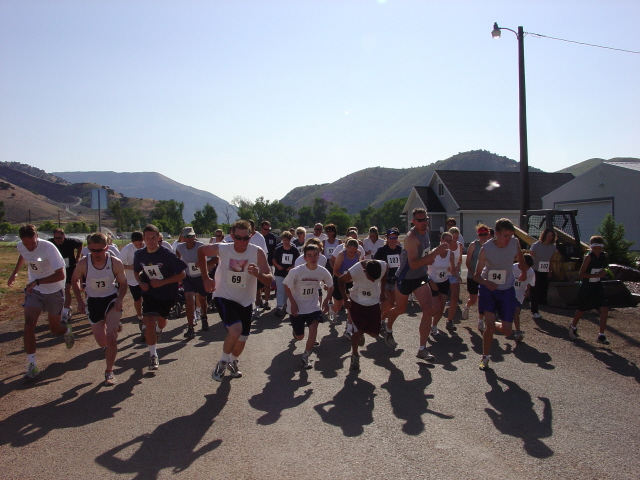 2003 Men's Winner and current course record holder Jed Johansen (Former Weber State Star.)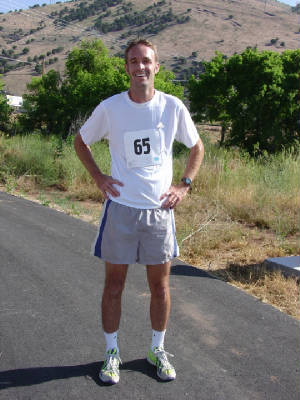 2003 2nd place over-all Mark Anderson (Gerald's son) Moments after finishing here vowed to avenge his loss to Johansen saying: "It will be a cold day in Hell when Jed Johansen beats me again." Weather stations in hell have reported colder weather than normal.
It won't be long before this 800 Meter State champion brings home top prize.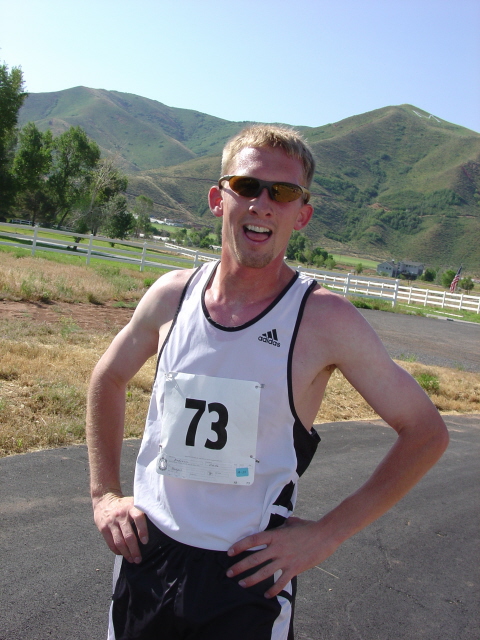 Here is Scott Anderson (Also Gerald's son) winning the Babe in seat on wheels Division for the second year in a row. This year, however, he picked up a hitch hiker.